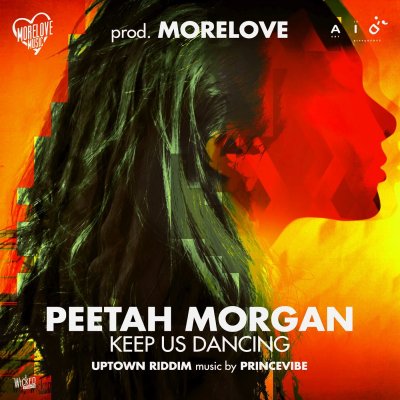 Morelove music prod. - New Single - OUT November 10th 2015 - Reggae for Autism - Art is Difference (A.I.D.) - www.morelovemusic.it - PEETAH MORGAN from Morgan Heritage - music by PRINCEVIBE - rec. by PAPA LEU and ADRIATIC SOUND at SUD SOUND SYSTEM STUDIOS, Salento - Italy 
The new reggae single produced by MORELOVE titled KEEP US DANCING sung by Peetah Morgan from MORGAN HERITAGE and out on 10th November 2015 for MORELOVE MUSIC .
The beautiful voices of the song were recorded in Salento by RANKIN LELE & PAPA LEU from ADRIATIC SOUND at SUD SOUND SYSTEM studios and music arranged by PRINCEVIBE .
The song was made with love for REGGAE FOR AUTISM, fundraising-crowdfunding project by the association ART IS DIFFERENCE - A.I.D. which includes many international reggae artists .