Reggae Dancehall supporta la musica reggae e la sua cultura attraverso la promozione sul web di artisti/produzioni musicali/eventi/Festival e diverse realtà .
EVENTI 
---
Videos
---
Fan Page: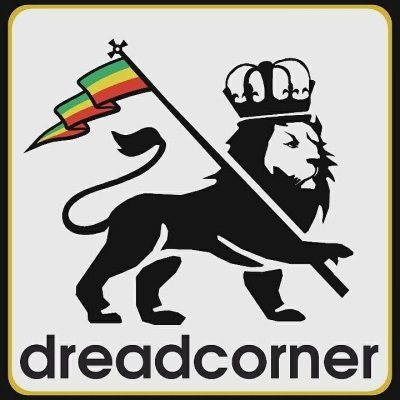 REGGAE DANCEHALL 
PROMOZIONI WEB di
ARTISTI /VIDEO/FESTIVAL /EVENTI/ STORE ...
Sei interessato ad aumentare i fan della tua pagina facebook o le visualizzazioni dei tuoi video e dare maggior visibilità a contenuti sul web? Sei nel posto giusto dato che ci occupiamo di promuovere siti web,video musicali, pagine facebook , produzioni,  eventi etc. utilizzando una piattaforma dotata di un enorme network dove pubblicizzare i tuoi contenuti web . Invia una mail a reggaedancehallpage@yahoo.it e ti sarà spiegato tutto nel dettaglio. A presto. 
English
Hi, are you interested in boosting your Facebook Page and increase its fans number or you wanna get more views at your YouTube videos ? You are in the right place. We can boost and promote your activities, events, productions, websites and facebook pages on our promotional platform. If you are interested in, please, don't hesitate to contact us .send an email to reggaedancehallpage@yahoo.it  , Bless
Español
Hola, ¿Está usted interesado en el aumento de fan de la sus página de facebook o de reproducciones de sus videos y dar mayor visibilidad al contenido en la web? Estás en el lugar correcto, porque nos preocupa de promover los sitios web, videos musicales, páginas de facebook, producciones, eventos, etc. utilizando una plataforma con una gran red. Si usted está interesado, me envía un correo electrónico y voy a explicar todo en detalle. Hasta pronto. bendecir
 ADS /PUBBLICITA'
Pubblicità 
Inviaci una mail al seguente indirizzo di posta elettronica : reggaedancehallpage@yahoo.it con il contenuto che intendi promuovere (pagina fan, sito web , video you tube, evento) e ti sarà spiegato tutto nel dettaglio. 
PROMOZIONI PASSATE
Queste sono alcune delle promozioni che abbiamo curato :
Pagine Fan Fb :
- Overjam international Reggae festival
- Quartiere coffee
- Bababoom Festival
- AK LAB
- Livity Creations clothing and accessories
- Lion D
- Bizzarri sound
- Steppa Style
- Positive River Festival
- KG Man
- Steppa style
- Anima Caribe
- Morelove Music
- Askala Selassie
- EBM Earth Beat Movement
- Makako Jump
- Jolebalalla
- Jamas
- Rebel Rootz
- Momar Gaye
- Cherry B
- Onirose
- Snapshot Camp
- Arrokibi roots
- Dabadub Sound System
- Kalyweed Soundsystem
- Ras Melody & Irie rOof Band
- Junior Sprea & the live seniors band
- Pidduck and The CoolTones
- Patois Brothers
- PieroDread
- Wraps & Kush
- Koko live Club
- Zenobia
- The Hill – music festival
- Koko live club
- Nukleo
- L.t. Movie
- DJ Scara
- Riddim & Rhymes
- Erika Dolce
- Le Menti fam
Video You tube :
- Frassman - Welcome to Jamaica
- Admiral T Ft. Toopiti - Donne Tout - Prod by Marcus
- Peetah Morgan - Keep Us Dancing
- Sud Sound System & Burro Banton - The Future 
- Lion D - Ruff Inna Town
- Lion D feat. Alborosie – Heartical Luv
- Lion D - Work
- Lion D - Try Afta You
- KG Man feat. Raphael - Reggae To Di World
- KG Man - Positive Music
- KG Man - High Grade
- Sisyphos - Travel Wide
- Shanti Powa - Peaceful Warriors
- Shanti Powa - R.A.T.S.
- Momar Gaye feat. Spedicati - "La Vie" / E la luna bussò (Medley)
- EBM [Earth Beat Movement] - Devi dire si
- EBM - Get a sense
- Rebel Rootz - Non sento più (feat. Rootsman-I)
- Anima Caribe Feat Lethal V & Dj MS - La Regola
- Anima Caribe - Universo senza fine
- Jamas - L'altro lato della luna
- Dabadub – La mia estate
- Steppa Style & Deadly Hunta - Work hard
- Rebel Rootz - Non sento più (feat. Rootsman-I)
- Good Vibe Styla - Nothing More To Say ft. Kazam Davis, Exile Di Brave & Infinite
- Mr Dill lion warriah – step outta babylon
Festival :
- Overjam International Reggae Festival
- Campovolo Reggae fest
- Positive River Festival
- Bababoom Festival 
- The Hill – music festival