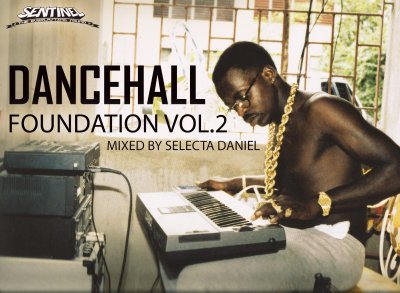 Sentinel Sounds presents Dancehall Foundation Vol. 2
Dancehall nice again!
That is the motto of the brand new Dancehall Foundation Vol. 2 Mix, brought to you by SENTINEL, the EVERLASTING SOUND.
Featuring enormous scorchers from the late 80ies and early 90ies, this mix takes you back to an era that many enthusiasts refer to as the Golden Age of Dancehall Music.
No matter if you were already a love of this music, by the time it was released or if you just fell in love with Reggae and Dancehall, this compilation of great music is definetly worth to be listened to.
Artists like Garnett Silk, Cocoa Tea, Cutty Ranks or Tony Rebel, together with labels such as Xterminator, Jammy´s or Penthouse stand for top notch Reggae Music, which makes the second edition of SENTINEL´s Dancehall Foundation Mix Series a must have in your mp3 collection.
Enjoy!
---
Other posts