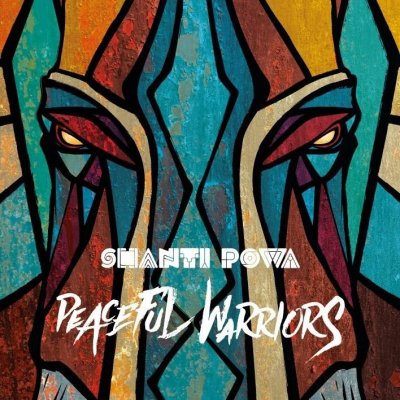 BRAND NEW VIDEO
Shanti Powa - Peaceful Warriors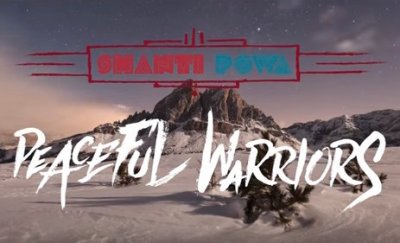 Shanti Powa Orchestra is a 13-piece band from northern Italy founded in 2010. With 9 Instruments & 4 vocalists they produce a very powerful Crossover of Reggae, Rap, Ska, Dancehall, Funk & Rock. Because of the different cultural backgrounds of the band members, the lyrics are written in English, Italian, French and German.
On stage the 13 musicians are full of energy; and that combined with their innovative music creates a very unique atmosphere involving the whole crowd. In their career Shanti Powa Orchestra have already played hundreds of shows all over Europe sharing the stage with artists such as Max Romeo, The Gladiators, Israel Vibrations, Dub Fx, The Skints, Luciano, Shaggy, Inner Circle & many more.
In September 2014 Shanti Powa independently released their first Album "The Orchestra", where 16 musicians have been involved. The album contains 11 original songs. In the moment the band is working on their second Album called "Peaceful Warriors", which will be released in February 2016. Same as with the first Album the band finances, produces and releases the album by themselves as "Shanti Powa Records".
INFO ITA:
Shanti Powa Orchestra e ́un complesso musicale del nord Italia di 13 persone, fondato nel 2010. Con 9 strumenti e 4 cantanti producono un potente misto di Reggae, Rap, Ska, Dancehall, Funk, Punk, Rock e World Music. Grazie alle diverse origini e storie personali dei membri, i testi delle canzoni sono scritti in inglese, italiano, tedesco, dialetto alto atesino e francese.
Sul palco sono carichi di energia, e questo combinato con la loro musica innovativa crea un atmosfera unica coinvolgendo il pubblico. Durante la loro carriera Shanti Powa Orchestra hanno già ́ suonato a centinaia di eventi in tutta europa, dividendo il palco con artisti come Max Romeo, The Gladiators, Israel Vibrations, Dub FX, The Skints, Luciano, Inner Circle & tanti altri.
Nel Settembre 2014 pubblicano indipendentemente il loro primo album, "The Orchestra", coinvolgendo in totale 16 musicisti. L ́ album contiene 11 canzoni originali.
Al momento il gruppo sta lavorando al secondo album, intitolato " Peaceful Warriors", che sara ́pubblicato a Febbraio 2016. Come il primo, finanziato, prodotto e pubblicato da loro stessi come "Shanti Powa Records".
INFO DE:
Shanti Powa wurde 2010 als Reggae Soundsystem gegründet. Mittlerweile hat sich die Südtiroler Band zu einen 13-koepfigen live Orchestra entwickelt. Mit 9 Instrumenten und 4 Vocalist wird Reggae mit Rap, Ska, Dancehall, Latin & Funk gemischt.
Jeder Song ist originell und innovativ, denn jedes Mitglied hat seinen kreativen Einfluss und dadurch hat die Band ihren eigenen Sound gefunden. Auf der Bühne sind die 13 Musiker voller Energie und Lebensfreude und dies kombiniert mit ihrer Musik strahlt eine einzigartige Atmosphäre aus die das ganze Publikum involviert.
Ihre Songs bringen jede Hüfte zum Schwingen und die ein oder andere Seele auch zum Nachdenken; in den Texten singen Shanti Powa über aktuelle Themen und ihrer Vision von einer besseren Welt, in der Hoffnung durch Musik einen positiven Einfluss auf die Zuhörer und Umgebung zu haben; gesungen und gerappt wird in English, Italienisch, Französisch, Deutsch und Südtirolerisch.
Die Komponenten der Band sind 1 Sax, 2 Trompeten, 1 Didgeridoo, 1 Turntablist, 2 E-Gitarren, Bass, Schlagzeug, 4 Vocalists.
Im September 2014 ist "The Orchestra", das erste Studio Album der Band erschienen, 16 Musiker waren bei der Aufnahme beteiligt, 11 originelle Songs sind das Ergebnis. Shanti Powa haben in den letzten 4 Jahren über 100 Konzerte in 8 europäischen Länder gespielt und die Bühne mit Musikern geteilt wie Dub Fx, Blumentopf, The Gladiators, Israel Vibration, Hans Söllner Luciano, Alpha Blondy, Shaggy, Raggabund, Chinese Man und vielen mehr.
Am 27. Februar wird das zweite Album der Band "Peaceful Warriors" erscheinen. Gemischt werden die 11 Songs von Umberto Echo (Dub Inc, Jamaram…). Begleitet wird der Release von mehreren Musikvideos und einer Europaweiten Tour.