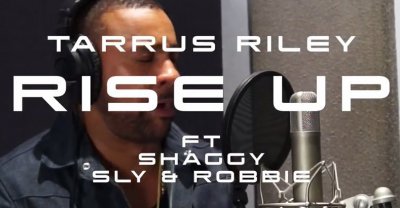 Shaggy assembled some of his colleagues for a worthy cause at the Anchor Studio in Kingston.
The team, which comprised singer Tarrus Riley, drummer Sly Dunbar, keyboardist Steven 'Lenky' Marsden, and singer Chevaughn added the finishing touches to Rise Up, a song by Roman Catholic priest Father Richard Ho Lung.
The track, produced by Dunbar and bass player Robbie Shakespeare, is part of Ho Lung's musical, King David, which is scheduled for the National Arena in St Andrew on May 9 and 10, and May 16 and 17.